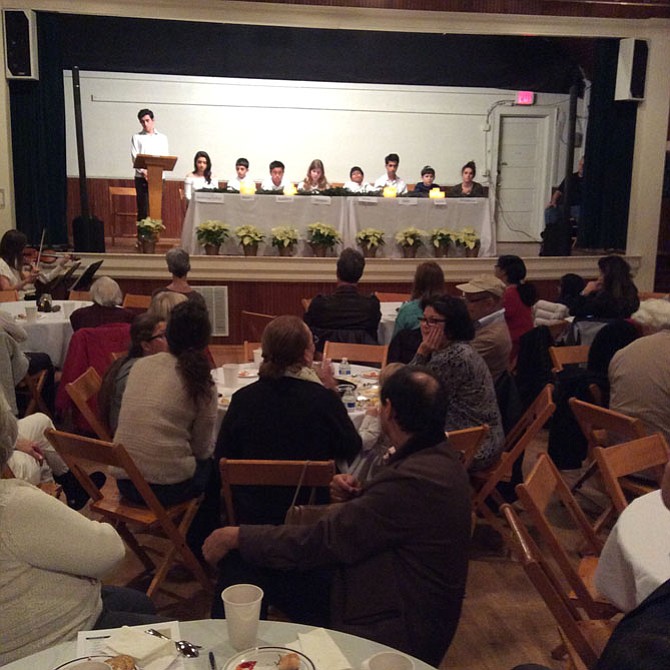 Readers (from left to right) include Mateen Ghassemi, Noora Haghighi, Jian Mostaghim, James Tran, Delaney Ross, Arnav Ketineni, Kareem Baig, Issac Zaret, and Aundia Mehr Rostami.
Stories this photo appears in:

The Great Falls Historical Society holds holiday gathering.
At our annual holiday celebrations over the last few years, we have noted the increasingly diverse community that Great Falls has become, as families from cultures around the world have journeyed by plane to Great Falls - as compared with travel by foot or horse-and-carriage more than 100 years ago – to live and work nearby.