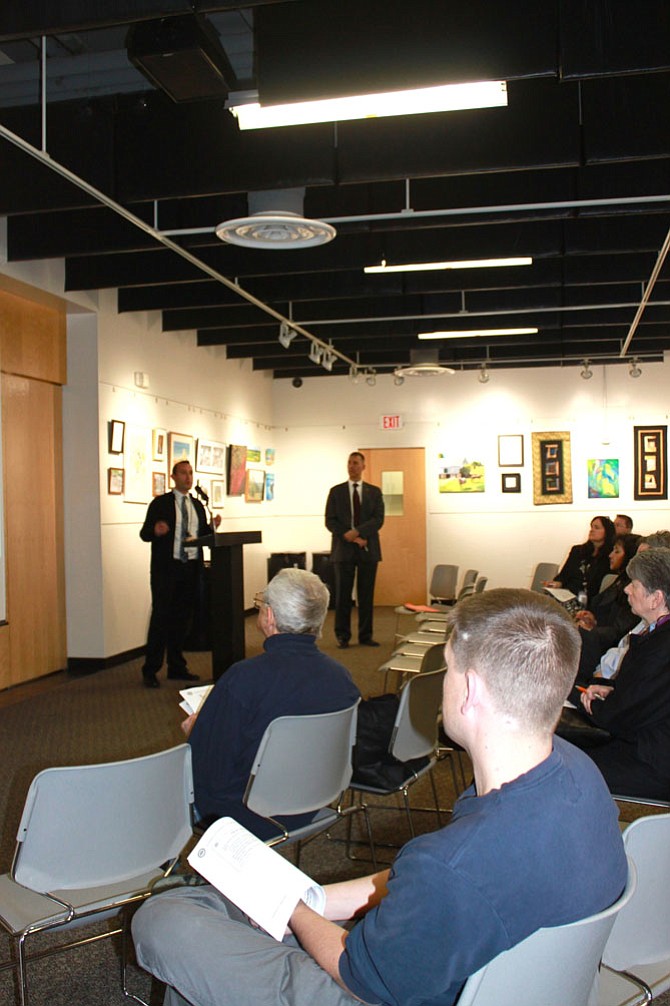 Nick Perfili and Tom Biesiadny with Fairfax Department of Transportation presented information during a public hearing about new Fairfax Connector proposals on Jan 28.

Stories this photo appears in:

Proposal promises better connections with route changes.
Fairfax County Department of Transportation is working on a better system of buses for the Reston and Herndon area. Representatives from the county transportation team held a public hearing on route changes for the Fairfax Connector on Jan. 28 for a small audience at the Reston Community Center in Lake Anne.