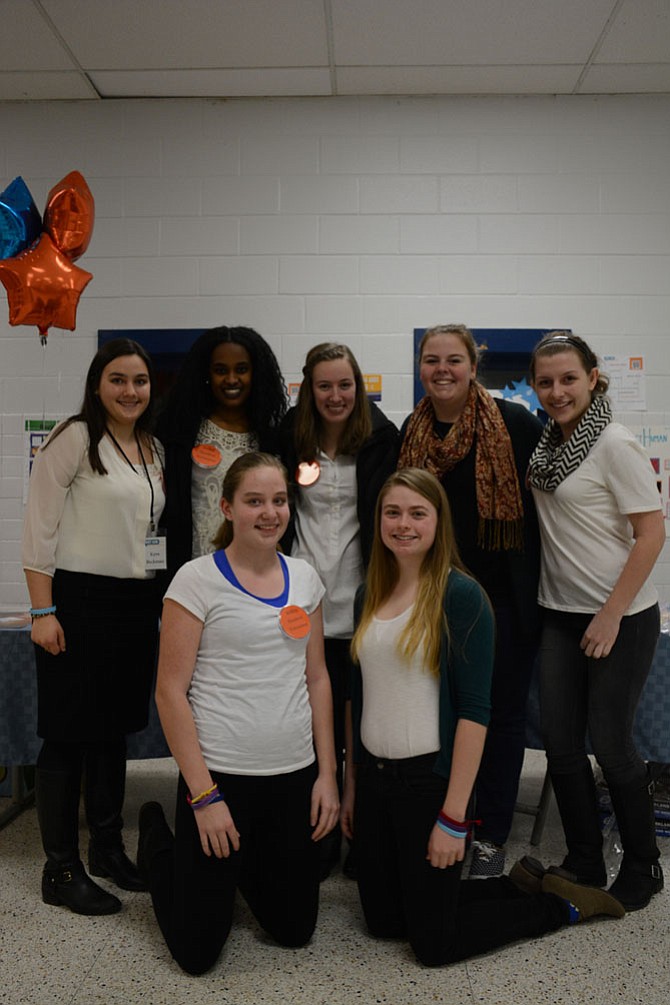 Members of the Spartans Against Human Trafficking club manage a bake sale after the public forum on trafficking at West Springfield High School on Jan. 28. (From left) Senior Kyra Beckman, senior Nujuma Moussa, senior Lauren Cattington, senior Allison O'Rourke, senior Juliana Kreuscher, junior Alyssa Wenklar and senior Elaine Stewart.

Stories this photo appears in:

Amy DiGiulian of Springfield came to the meeting for general information on human trafficking. "I had an overall concern," said the mother of students at Robert E. Lee High School, Key Middle School and Garfield Elementary School.