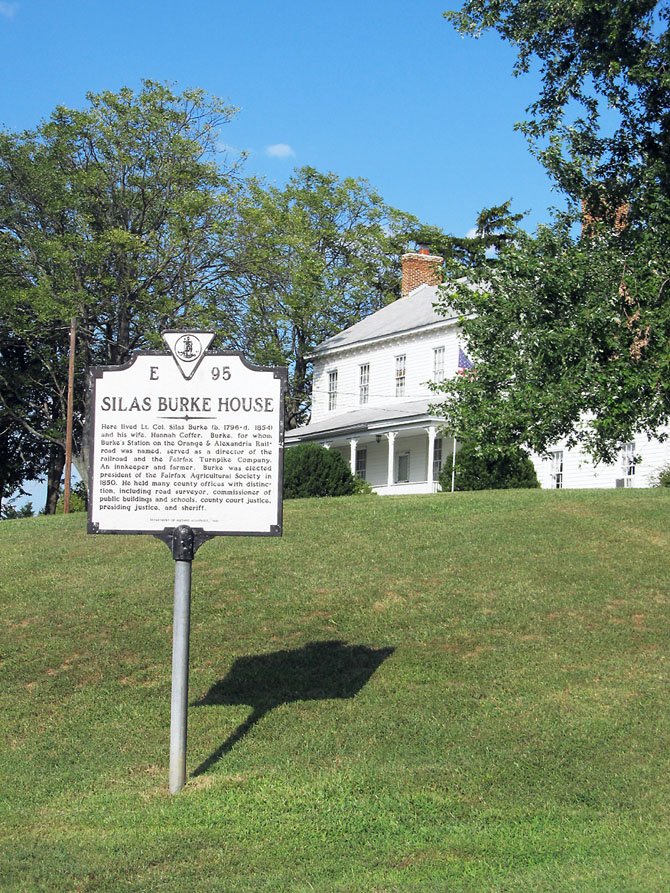 If the Planning Commission accepts the rezoning application of Sunrise Senior Living, the Silas Burke House should be maintained in perpetuity.

Stories this photo appears in:

New language in rezoning application passes to supervisors.
Though once home to Burke's enterprising namesake Silas, the stately white house he built circa 1824 and the property overlooking Burke Lake Road aren't actually owned by the county.
Land use (re)development highlights.
Terra Centre Elementary School renovation: The project by Henley Construction Company, Inc., includes renovating the 68,500 square feet of the previous school building, as well as 20,500 square feet of additional space. Completion is expected around June this year.
The fate of a nearly 200-year-old house and its property may be decided in about a week. When the Fairfax County Planning Commission meets on Jan. 29, redevelopment of the Silas Burke property is on its agenda to make a decision regarding amending the county's Comprehensive Plan.

Fairfax County considers new "resident curator" program to save historic properties.
"A successful resident curator program would allow the county to restore, maintain and protect important historic properties at little or no cost to the public." —Cindy Walsh, Fairfax County Park Authority's Resource Management Division director