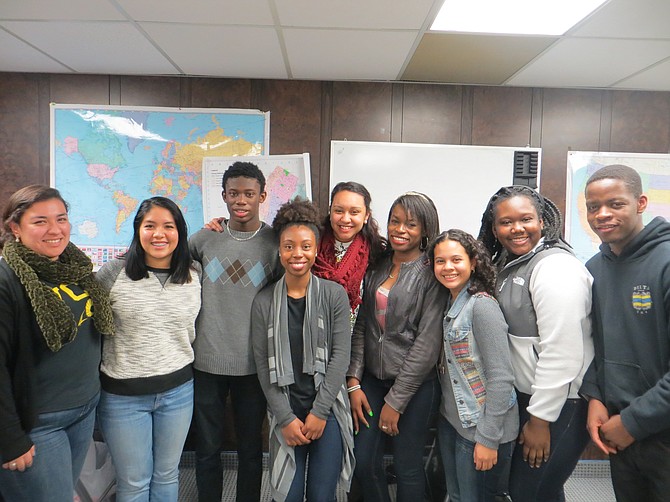 TC Williams students involved with Tenants and Workers United.
Stories this photo appears in:

TC students take aim at suspension rates and new disciplinary policy.
A word of warning to students at T.C. Williams High School hoping to skip out on classes in the second half of their senior year: Don't. A new policy implemented at the beginning of the 2014-2015 school year gives teachers at TC final say over whether a student can pass or fail a class regardless of the final grade.