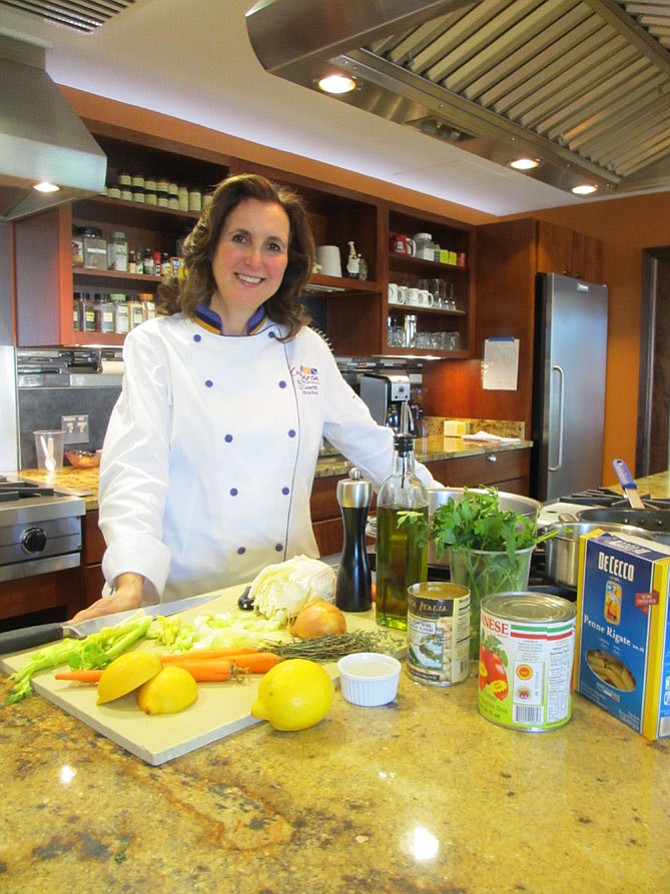 Greek-born, Italian-trained Chef Marilena Leavitt espouses the virtues of the Mediterranean diet at home, teaching kids' cooking classes at Culinaria, or preparing home-cooked meals for her private clients. In the Culinaria instructional kitchen, Leavitt gathers the ingredients for a hearty winter minestrone. For her minestrone recipe, visit Leavitt's blog at www.marilenaskitchen.com

Stories this photo appears in:

Marilena Leavitt preaches and teaches the basics of the Mediterranean diet to Culinaria teens.
"How to Feed a Growing Kid" sounds like the name of a Judy Blume tween novel. It's not … it's a mission that impassions professional chef Marilena Leavitt, mother of three, and Culinaria Cooking School's kids'-cooking class instructor. It's not enough to prepare healthful meals for kids; you have to make something healthful that they will eat. That's what Leavitt teaches and espouses in classes and in life.