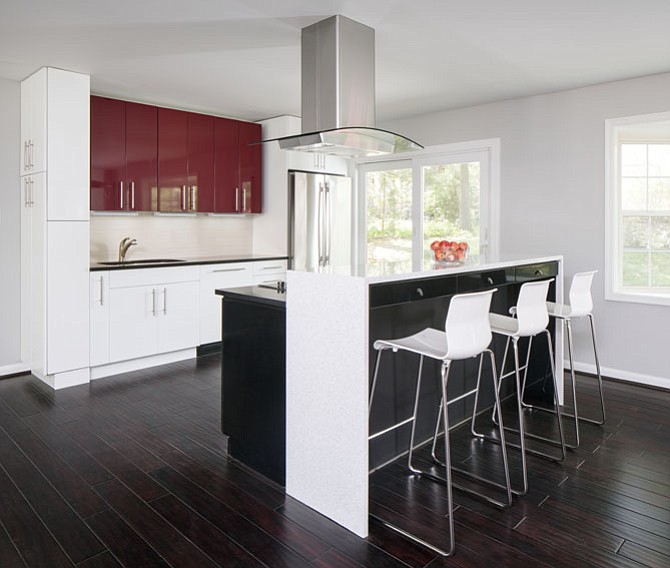 This ultra-modern kitchen, designed by Nicely Done Kitchens in Springfield, features red, white and black cabinetry and a muted gray backsplash.
Stories this photo appears in:

Local family transforms their home with a red, black and white kitchen.
When a Springfield couple decided to remodel their 1960s home, they wanted to think outside the box, especially when it came to the kitchen. "Originally confined to a small kitchen 'box,' crunched in the back of their house, this couple wanted to expand and modernize their … house to a contemporary, European design," said Stephanie Brick, associate architectural designer at Nicely Done Kitchens in Springfield.