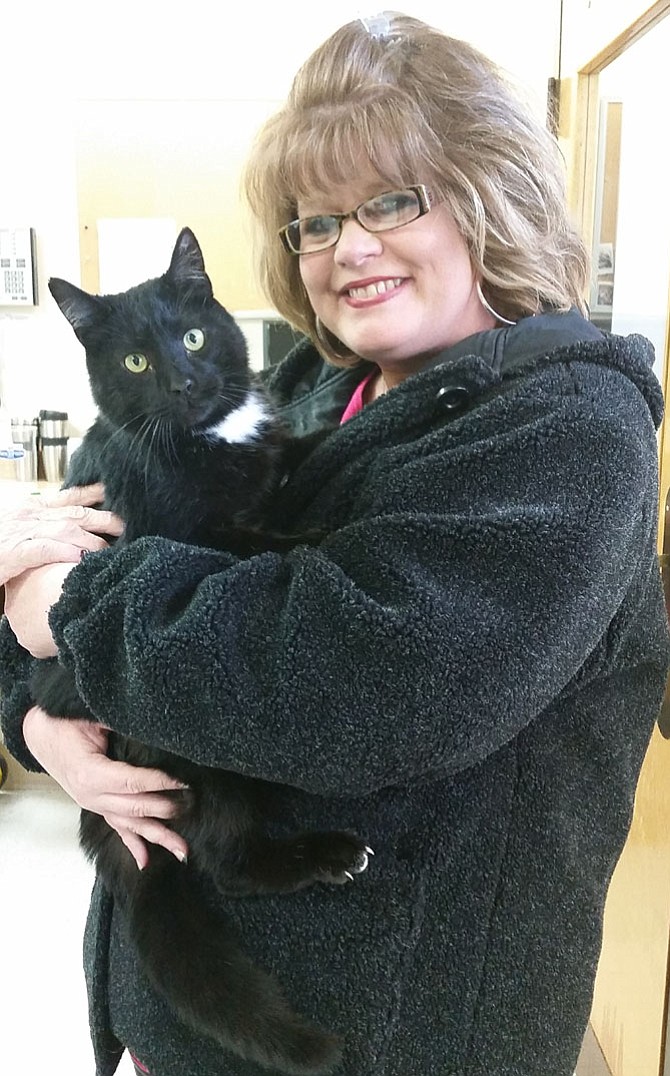 Rhudy and Penny Nixon.
Stories this photo appears in:
On the night of Wednesday, Jan. 28, a cat invited itself into the home of a McLean resident, bringing with it a mystery spanning several months and almost a hundred miles. An ODAHC client watched with awe as a friendly black cat with a white chest, or "Tuxedo" cat, walked in through her garage and made itself at home. When she saw that her visitor was sneezing, had an infection in both of its eyes, and was suffering from a recent puncture wound through its ear, the kind-hearted client knew she had to take action: she called and made an appointment.