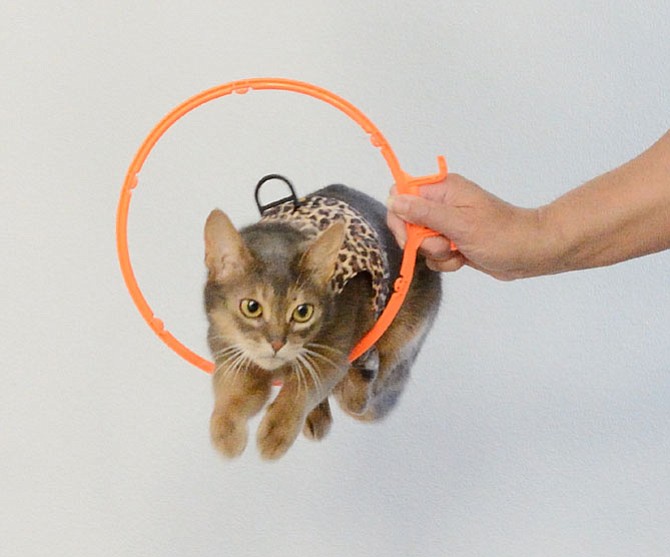 Eye on the prize: A favorite treat can be a strong motivator in training a cat to a wide range of behaviors and tricks.

Stories this photo appears in:

Reston cat trainer Lisa-Maria Padilla gives techniques to train feline friends to do tricks.
Lisa-Maria Padilla, 53, of Reston was recently in Del Mar, Calif., close to San Diego, for the largest cat show in the West coast, called the San Diego Cat Fancier's Show, which featured more than 400 cats. She took her cat named Racy Mooner, a blue Abyssinian ("Abys") who has a Facebook page, there to do cat tricks and introduce people to training techniques.