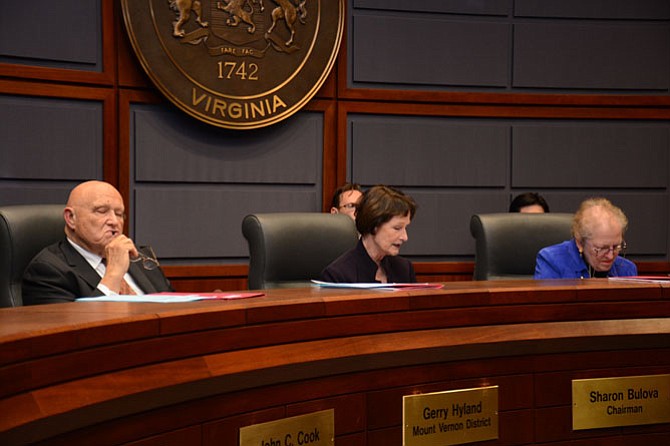 Fairfax County Board of Supervisors chairman Sharon Bulova (center) reads her statement calling for outside input on improving information disclosure policies.

Stories this photo appears in:

With endorsement, albeit non-unanimous, from the Board of Supervisors, the ad hoc commission organized by board chairman Sharon Bulova to review Fairfax County Police Department practices will hold its first meeting March 23.

Group would include citizens, legal community and other organizations.
When Alexandria resident Natasha McKenna was removed from life support and died on Feb. 8, the Fairfax County Sheriff's Office posted a release on the county website.

"Independent expertise" to advise on information disclosure policies.
Eight days after offering the public the first of any kind of official explanation for officer-involved shooting of Springfield resident John Geer, the Board of Supervisors took another step.