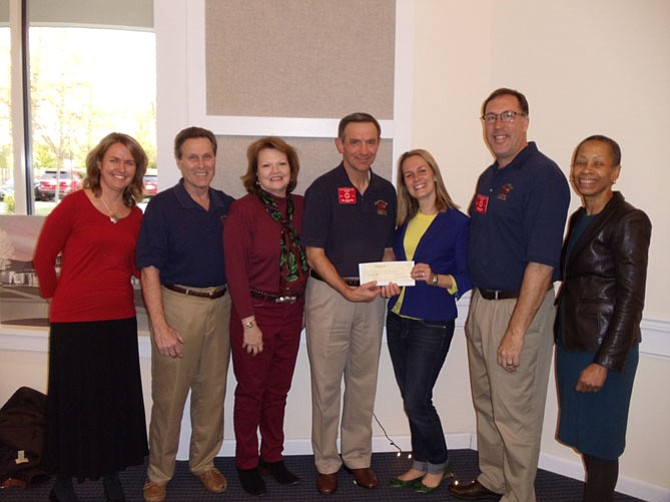 Members of the Clifton Lions Club present a check to the Northern Virginia Therapeutic Riding Program (NVTRP) at the NVTRP Christmas Holiday Reception. (From left) Wendy Baird, NVTRP development director; Jim Chesley, Clifton Lions, Labor Day Car Show Organizer; Louise Foreman, chair of NVTRP Board of Governors; Roy Radcliffe, Clifton Lions treasurer; Kelsey Gallagher, NVTRP executive director; Rich Kurz, Clifton Lions president; Rhonda VanLowe, immediate past chair of NVTRP Board of Governors.

Stories this photo appears in:

The 65-member Clifton Lions Club has just about matched its headcount with donation recipients in the last year: 58.