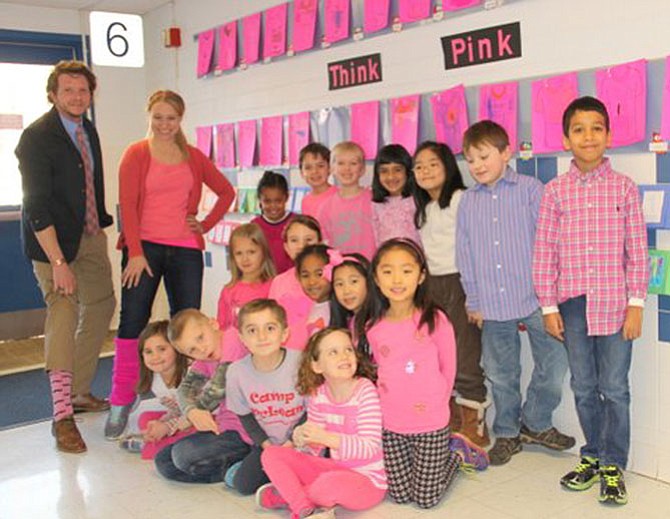 Mary-Lynn Robosky's first graders supported anti-bullying efforts by wearing pink and creating a wall of pink t-shirts with their own anti-bullying slogans. Pictured, from left, top row: Student Teacher John Patterson, first grade teacher Ms. Robosky, Hannah Workie, Nico Williamson, Logan Schwartz, Julie Seth, Tara Chun, Max Brooke, Victor Chopra; middle row: Cara Dinker, Gabriela Cid, Nadira Maples, Paris Diao, Katie Lee; and bottom row: Morgan Heuber, Spencer Buddie, Aidan Khazai, Haley Lucier.

Stories this photo appears in:

The week of Jan. 12, Churchill Road Elementary School students participated in Bullying Prevention Week. Organized by school counselors Jamie Meyers and Alex Mantel, peer mediators created thematic posters and fifth and sixth grade students filmed anti-bullying skits that were aired on the morning Bobcat News broadcast.