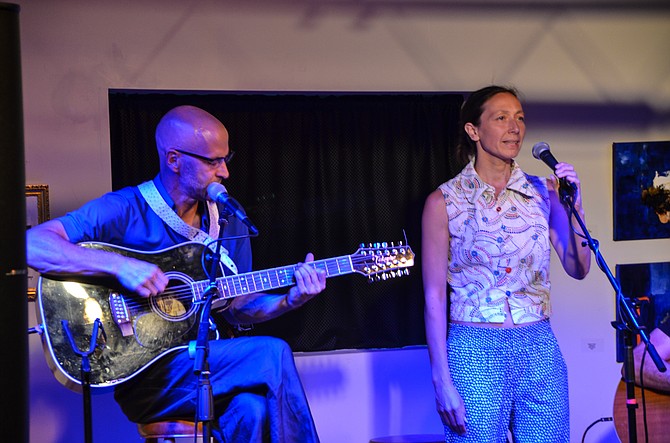 Musicians and songwriters Floatstone from Antwerp, Belgium with Amsterdam native Lily Kiara (right) played on June 25 at ArtSpace Herndon. The gallery has a photography exhibit on display which ends on July 26.

Stories this photo appears in:
Music and calls for art at Hendon art gallery.
On Thursday, June 25, the International Songwriters Collective (I.S.C.) Tour made a stop at ArtSpace Herndon. Three musicians-singer songwriters are on a one-month tour: Jimmy Robinson from New Orleans, Lily Kiara from Holland, and Floatstone (born Brick de Bois) from Antwerp, Belgium.