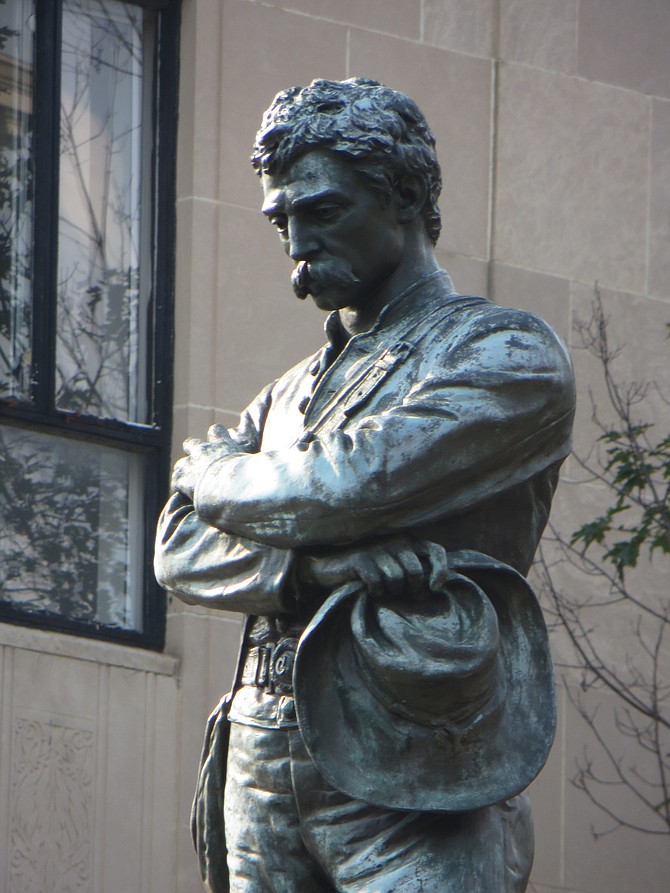 The Appomattox statue at the intersection of Prince and Washington streets.

Stories this photo appears in:
Council votes for further restrictions on Confederate flags.
There are at least 33 streets in Alexandria clearly named after Confederate military leaders, but potentially twice that many that may be related but without a clear historical record.
Alexandria's Appomattox statue under scrutiny.
With a national dialogue underway on the appropriateness of Confederate flags and imagery, some Alexandrians have begun questioning whether the Appomattox statue to Alexandria's Confederate dead should remain on Prince Street.