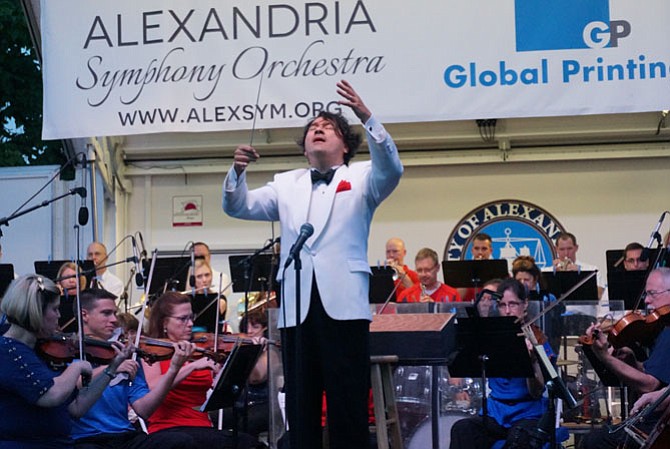 Maestro Kim Allen Kluge, shown leading the Alexandria Symphony Orchestra at the city's 2015 birthday celebration in Oronoco Bay Park, will conduct his final concert with the ASO on May 7 at the Rachel M. Schlesinger Concert Hall.

Stories this photo appears in:
"It's very gratifying to look back and see what the ASO has accomplished." — Maestro Kim Allen Kluge
For 28 years, Kim Allen Kluge has held the baton for the Alexandria Symphony Orchestra, his energy pulsing before signaling the opening downbeat for each performance. With his charismatic enthusiasm, he brought national acclaim to the fledgling community orchestra he transformed nearly three decades ago.
ASO, fireworks highlight festivities.
The City of Alexandria celebrated its 266th birthday July 11 as more than 15,000 people enjoyed food, music and fireworks at Oronoco Bay Park.