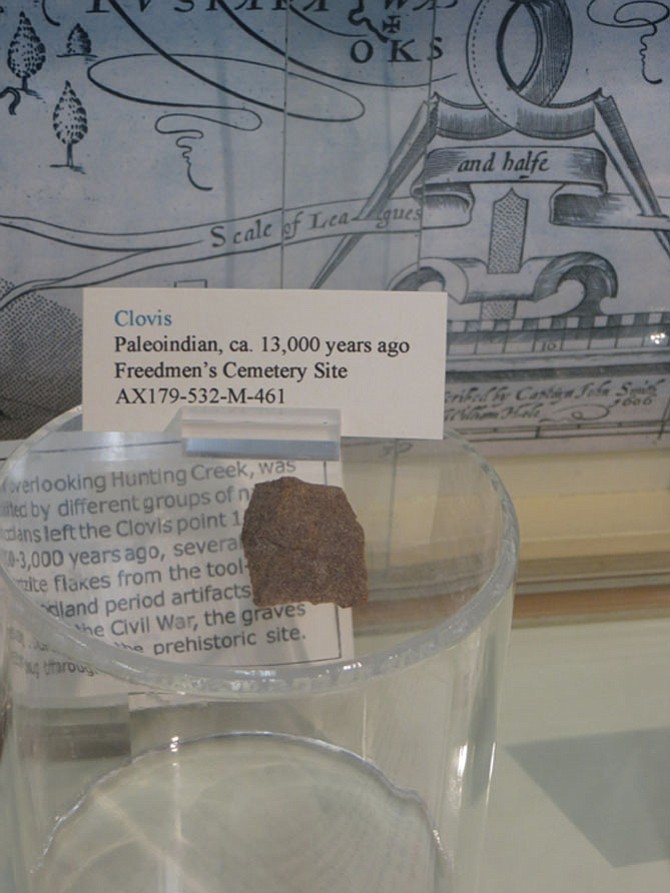 The Clovis Point, Alexandria's oldest artifact
Stories this photo appears in:

Alexandria celebrates its 266th and 13,000th birthday.
While many Alexandrians celebrated the city's 266th birthday on July 11, in truth, residents have lived and commuted here much, much longer. No one at the festival could trace their roots to the first Alexandrians, and little to no written history remains to give detailed accounts of their lives, but historians at the Alexandria Archeology Museum examine flakes of stone tools and broken pottery to piece together what life was like for American Indians living in what is today Alexandria before colonists arrived.