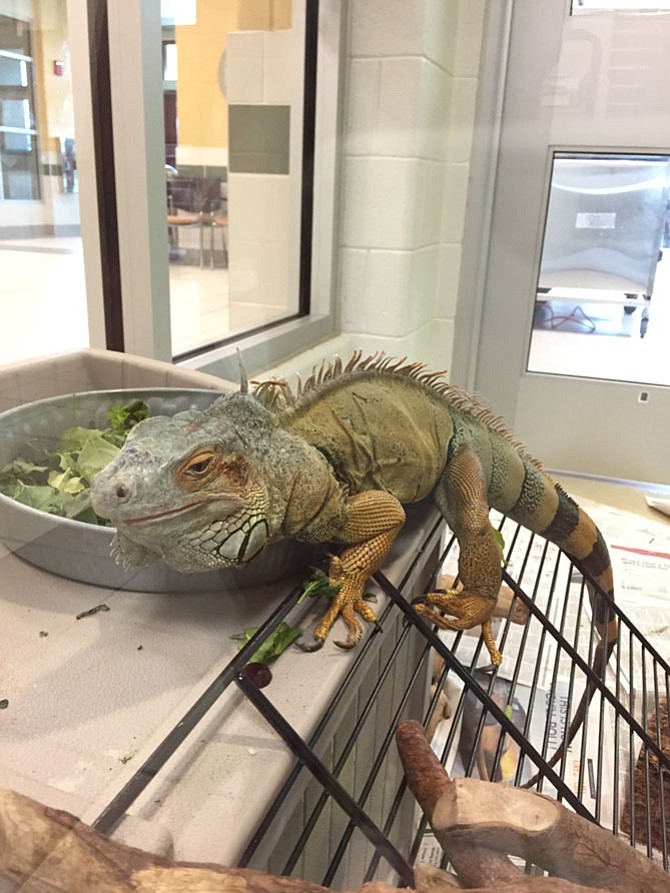 Aggie, a 4-year-old iguana, is just one of many reptiles at the adoption center in need of a home.
Stories this photo appears in:

How the county and McPaw are helping, and how residents can make a difference.
If interested in adding a new pet to the family or if simply just like animals, consider making the drive to Derwood to visit the Montgomery County Animal Services and Adoption Center.