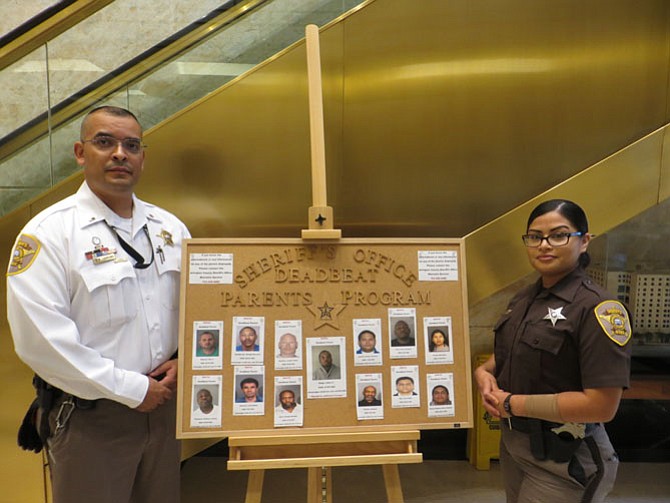 Lt. Richard Laureano and Deputy Daisy Barbadillo with the Deadbeat Parents board.
Stories this photo appears in:

Arlington County pursues child support payments.
You should always pay your child support. But if you live in Arlington, you might want to take special care that the check in the mail makes it out on time. If you've been ignoring the court warnings about falling behind on payments, there's a good chance your face could be on the Arlington Sheriff's Office's "Deadbeat Parents" wall.