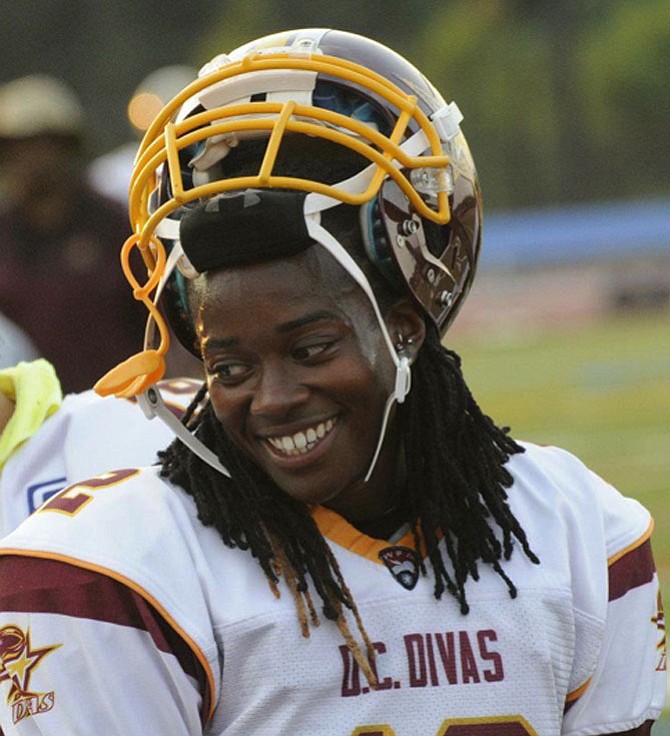 Ashley Whisonant, an Alexandria firefighter, is in her fifth season as a wide receiver for the D.C. Divas. The Divas will face the Chicago Force in the Women's Football Alliance National Conference championship game on July 25 at Lee High School in Springfield.
Stories this photo appears in:
Whisonant won bodybuilding title at World Police and Fire Games.
The D.C. Divas will play on July 25 for a chance to go to the WFA national championship game.