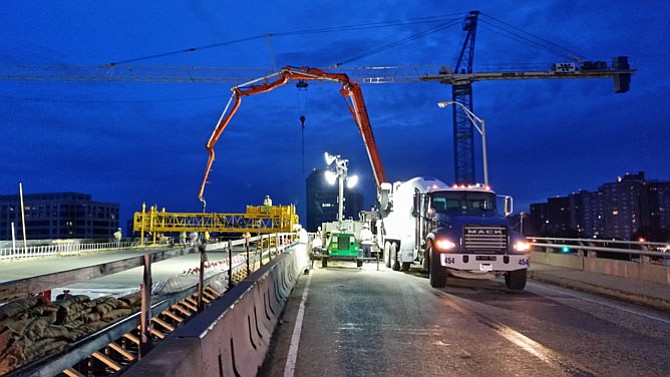 In the overnight hours, crews pour the deck for the Seminary Road bridge over I-395.

Stories this photo appears in:

In Northern Virginia, the Virginia Department of Transportation (VDOT) is working to keep up with growth in the area with transportation projects at both ends of the spectrum. Whether it's a new highway overpass, intersection improvement, or high occupancy toll lanes, the goal at VDOT is to keep the traffic moving.