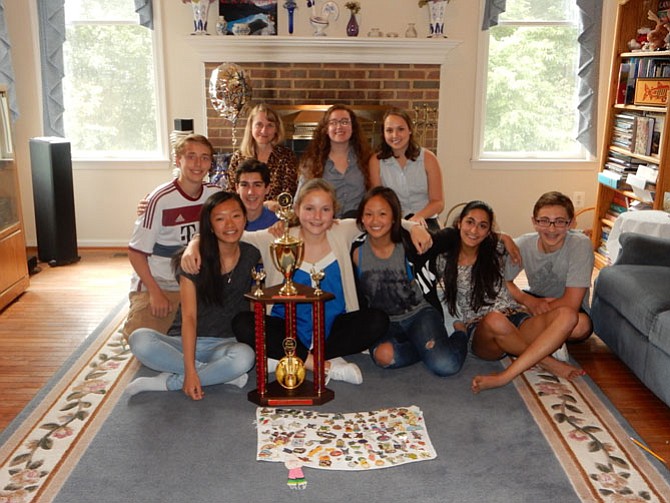 A photo of Team One with their third place trophy and pin towel. Featuring coaches Emily Marko, Olivia Peterkin and Julia Estrada. Team members, from left: Ryan Jones, Ethan Waple, Wen Ip, Charlotte Peterkin, Charlotte Cai, Maya Nakhre, Noah Ginsburg

Stories this photo appears in:
Two teams from Rachel Carson Middle School compete in the World's Competition of Odyssey of the Mind.
Between school, sports and activities, there is often little time for students to express themselves or to use their minds in innovative ways.