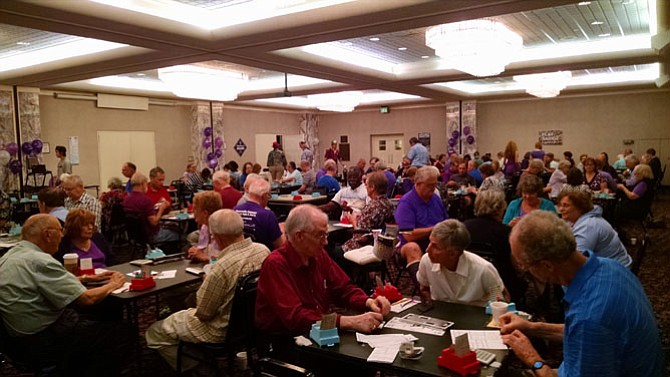 Play begins at the Longest Day Bridge Tournament supporting Alzheimer's research.

Stories this photo appears in:

Event at Beth El Hebrew Congregation raises $21,500.
Yuen De Anda bustled around the function room at the Beth El Hebrew Congregation on Seminary Road without pausing, greeting all participants by name and putting the final flourishes on the The Longest Day event she's been planning for months. The Longest Day — held on June 21, the longest day of the year — was organized by Bridge Heroes United, a cooperative endeavor between The Northern Virginia Bridge Association, the Washington Bridge League, and the Richmond Bridge Association. The event's goal was to raise awareness and funds for Alzheimer's research.