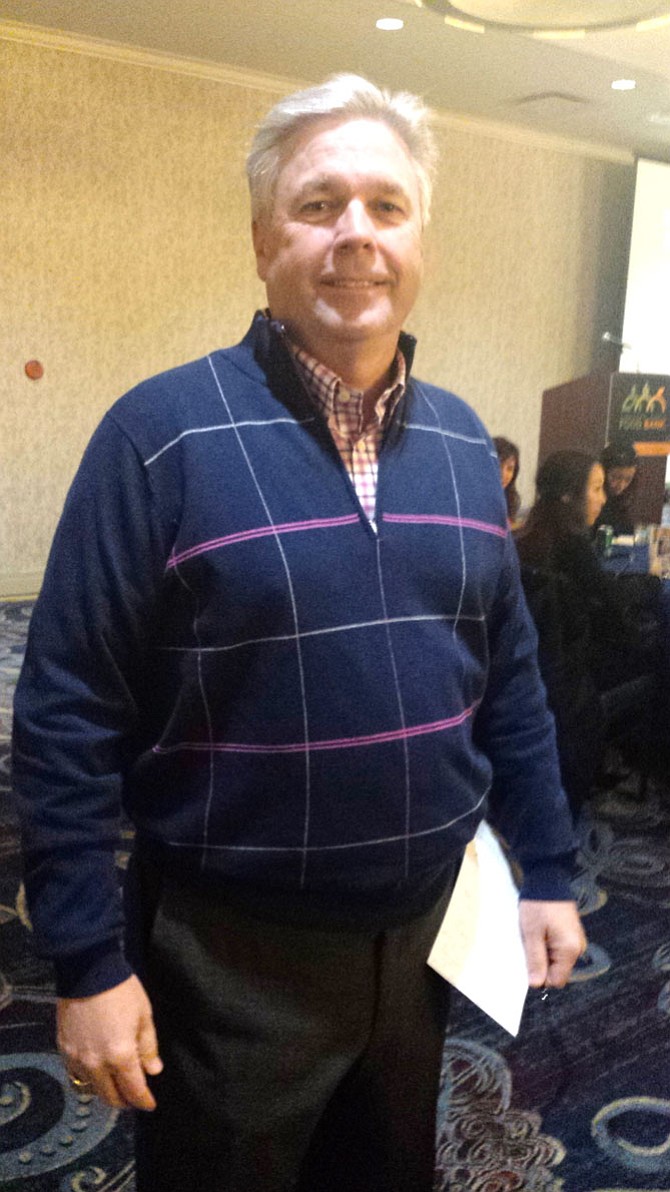 John Jaeger, board member of the Capital Area Food Bank, shared a story at the Empty Bowls event about a four-year-old girl a friend of his encountered during their church's missions trip in Tennessee, The girl was so hungry that she grinded pebbles between her teeth to stave off the hunger. Jaeger said that was when he realized hunger could affect anyone.

Stories this photo appears in:

Described as a grassroots initiative to help end hunger, Empty Bowls brought together local artists, restaurants and individuals concerned about hunger, in Springfield's first ever Empty Bowls event on March 12.