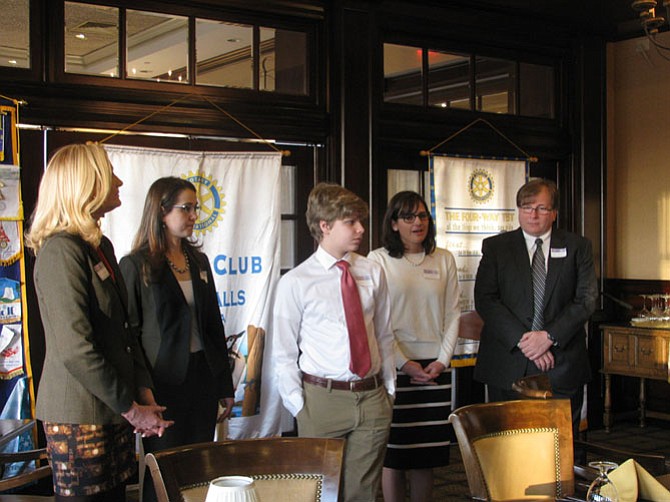 Michael Sevila discusses how he copes with juvenile diabetes at the Rotary Club of Great Falls meeting on Thursday, March 12.
Stories this photo appears in:
Michael Sevila shares the same field as Chicago Bears quarterback Jay Cutler. Like Cutler, who also has Type I diabetes, Michael is the one in charge.