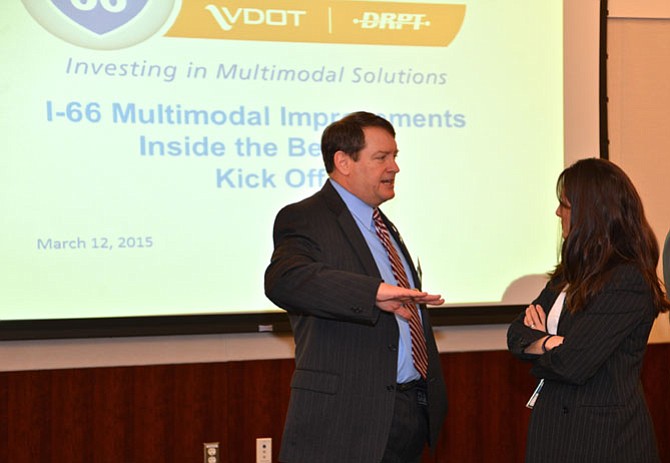 Supervisor Pat Herrity (R-Springfield) has a point to make before the start of the meeting. During the Q&A session, Herrity expressed some mixed feelings about the proposals being presented, wondering if the problem if I-66 congestion can really be solved without widening the road.
Stories this photo appears in:

Officials present transformation plans for the eastbound section from I-495 to Route 29 in Rosslyn.
Virginia Secretary of Transportation Aubrey Layne headlined the "I-66 Inside the Beltway Transformation Project Kick-Off" briefing on Thursday, March 12 at the Virginia Department of Transportation's (VDOT) Northern Virginia District office.