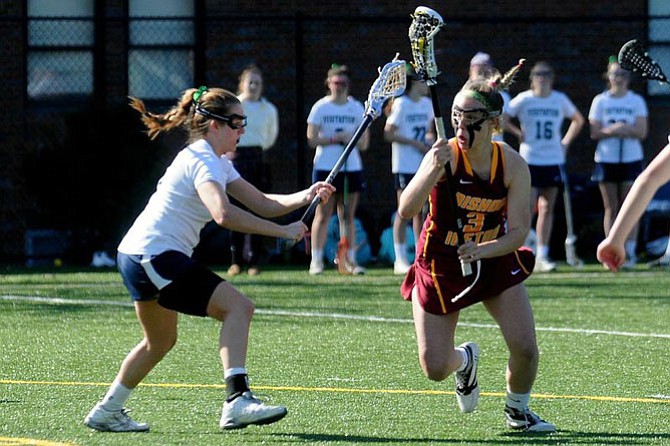 Ireton's Kayla Duperrouzel scored two goals against Visitation on Tuesday.
Stories this photo appears in:

Defending Champion BI Girls' Lax open seasons with win over Georgetown Visitation.
After a three-goal performance against Georgetown Visitation on Tuesday, including the game-winner with 5:44 remaining, Bishop Ireton senior Kelly Mathews tried to describe the difference between the Cardinals' outlook in 2014, and how they approach things now after winning WCAC and state championships last season.

Cardinals open season with win over Georgetown Visitation.
The Bishop Ireton girls' lacrosse team defeated Georgetown Visitation 11-9 on Tuesday.