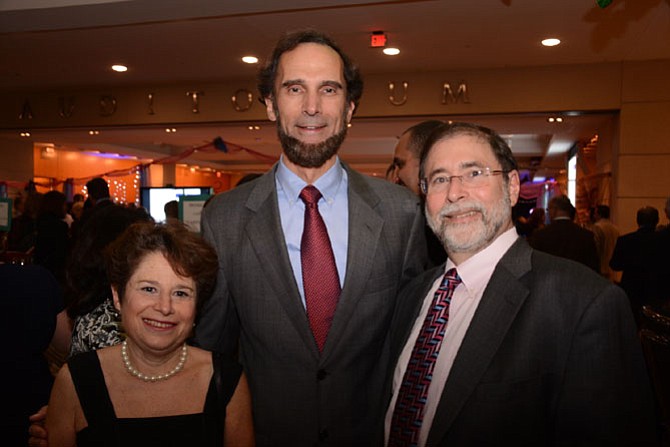 Mount Vernon residents Hope Warshaw (left) and Don Kraus (right) visit with Mount Vernon School Board member and candidate for Mount Vernon supervisor Dan Storck (center).
Stories this photo appears in:

Friends of UCM hosts annual Spring Gala for United Community Ministries.
United Community Ministries executive director Nichelle Mitchem wasted no time addressing the challenges she and the multi-faceted service organization are facing. Heavy on her mind is the Healthy Families program, aimed at preventing child abuse through intensive home visits to first-time parents, that's slated to be eliminated in FY2016.