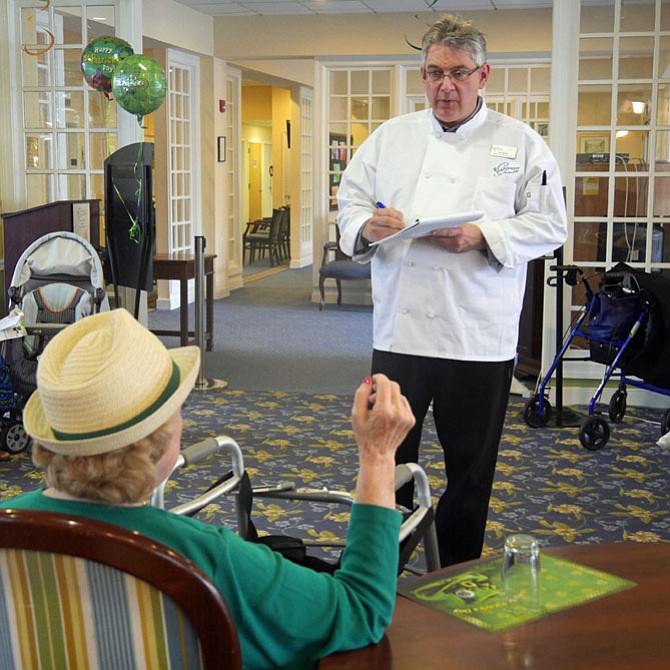 Chef Greg Riddle listens to feedback comments from residents during the food forum at Culpepper Garden. Lorraine Thorpe volunteers that she has a recipe for the "best ever cake" and Riddle tells her he'll figure out how to make it for 300.
Stories this photo appears in:
Award-winning retirement community celebrates 40th anniversary.
It is St Patrick's Day at Culpepper Garden in Arlington, and there is a party underway downstairs. As the accordionist touches the black and white keys, Marilyn Jarvis stands up and makes her way to the aisle, grabs a partner, Adrianna Bustamante, and begins tap dancing to "The Sidewalks of New York."