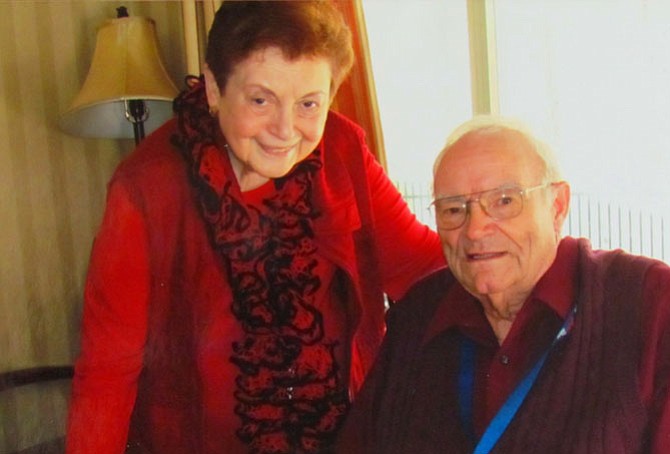 Bill and Betty Kenealy stay connected by socializing regularly with their good friends and former next-door neighbors.
Stories this photo appears in:

Researchers say meaningful friendships help preserve health.
Bill and Betty Kenealy, of Springfield, make it a point to socialize regularly with their long-time friends, many of whom are other couples they met through work and through the activities of their five children. They've watched their children become adults, worked, retired and even survived cancer. Now they're living together in a retirement community in Springfield. Bill is 85 and Betty is 81.