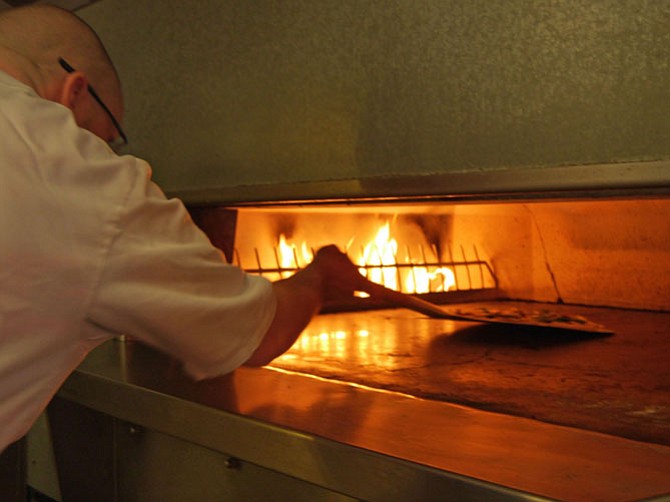 Buchholz pops the mushroom pizza into the oven for 4-6 minutes. The oven floor is 500 degrees with 800 degrees and the top.

Stories this photo appears in:

Making 130 pies a day is a labor of love for this pizza-maker.
Evan Buchholz pulls a wad of dough out of a large bucket onto Rustico's kitchen counter.