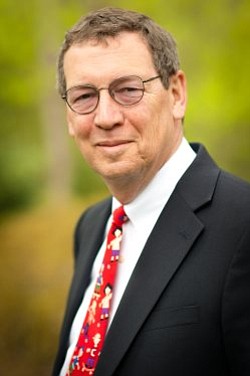 School Board Candidate Reid Goldstein
Stories this photo appears in:
School overcrowding is the primary focus for both candidates.
While School Board candidates don't run as Democrats or Republicans, earning the endorsement of a political party has created an unspoken primary. Two candidates, Reid Goldstein and Sharon Dorsey, have begun campaigning for for the Democratic endorsement. Both candidates have focused their campaigns on overcrowding in the schools, though the proposed solutions vary.