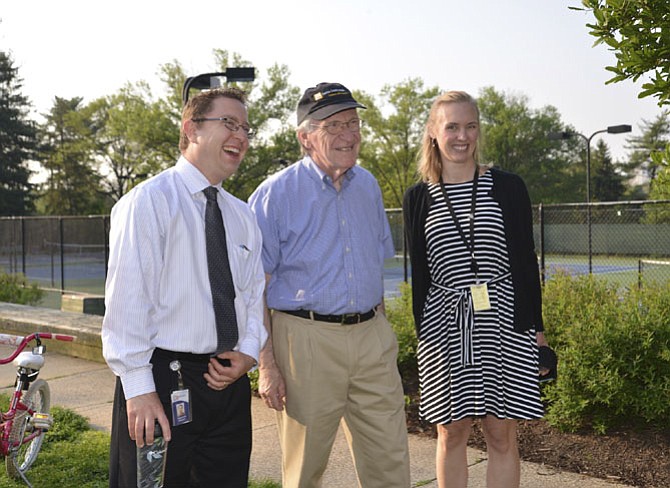 From left: Lake Anne Elementary School Principal Brendan Menuey, Del. Ken Plum (D-36) and Assistant Principal Jana Griffith are ready to walk along with the cyclists on International Bike To School Day.

Stories this photo appears in:

Lake Anne Elementary students join International Bike to School Day.
Melissa Romano, mother of two students at Lake Anne Elementary School in Reston and one at Forest Edge, has been coordinating a monthly "bike to school" for about two years, but even she admitted that she had to up her game to organize Lake Anne's participation in this year's International Bike To School Day.