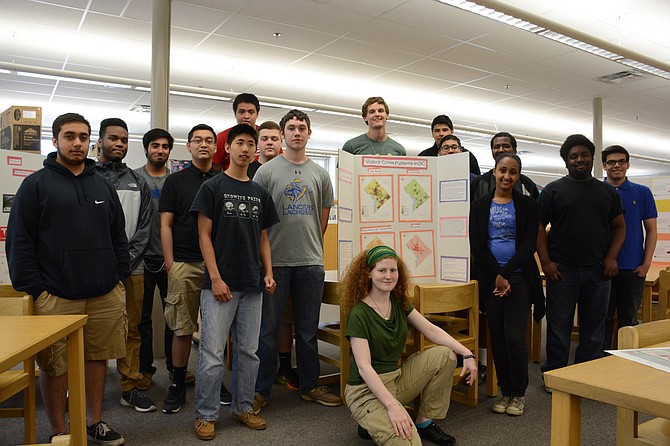 Robert E Lee High School seniors in Mary Schaefer's Geospatial Analysis class, including (rear, from left) Hammad Chaudhry, Timothy Freeman, Hasan Ali, Sothea Sok, Enzo Rodriguez, Jia-Kang Ju, Brian D'Amore, Cameron Smith, Peter Block, James Zurta, Mirza Baig, Solomon Araya, Bilien Woldetatios, Samuel Amarteifio, Alexis Arriaza and (front) Sunny Cushing-Spiller presented mapping projects at the National Geospatial-Intelligence Agency in Springfield.
Stories this photo appears in:

Robert E. Lee High School senior Peter Block studied two decades of violent crime in Loudoun, Prince William and Fairfax Counties. His classmate Brian D'Amore looked into the need for additional Tesla electric car supercharger locations in Loudoun County.