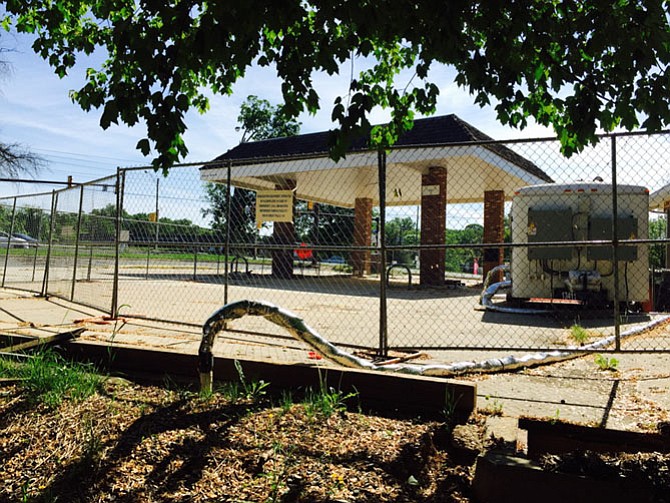 Pumping and treatment of the Exxon cleanup will continue this year. A drive-through TD Bank will eventually replace the former station on Georgetown Pike. See www.gfca.org.

Stories this photo appears in:

Construction on TD Bank scheduled for Fall; opening of two-lane drive-thru bank anticipated for February.
The community called the site of the old Exxon Station, with environmental cleanup underway, an "eyesore."
A preview of the issues, events that will mark the new year.
Fairfax County Planning Commission staff published its report to recommend approval of the rezoning of Brooks Farm on New Year's Eve.

GFCA responds to latest figures from gas additive spill; eyesore continues to plague Great Falls.
In the last three months, about 27 pounds of Methyl Tertiary Butyl Ether (MTBE) have been removed from the groundwater as a result of the leak from the former Exxon Station at 9901 Georgetown Pike.