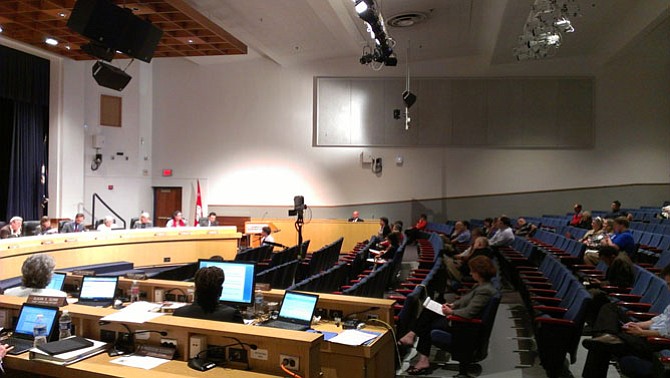 Public attendance during the School Board's discussion of its Fiscal Year 2016 budget was significantly less compared to the May 7 meeting to approve adding "gender identity" to Fairfax County Public Schools' nondiscrimination policy.
Stories this photo appears in:

Employees receive step pay increase but lose portion of planned market scale adjustment.
$7.6 million: That's how much Fairfax County Public Schools said the School Board needed to cut to meet the goals set out in its Fiscal Year 2016 Advertised Budget.