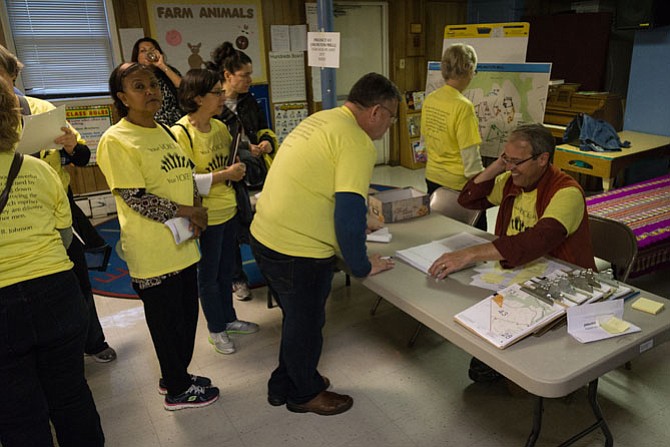 John Veldhuis of NOVA Catholic Community and Derrick Hawkins of Macedonia Baptist Church on their walk through the Nauck neighborhood to encourage voters to turnout Nov. 3.

Stories this photo appears in:

Interfaith community organizing group knock on 2,000 doors in two precincts.
More than 40 volunteers in bright yellow shirts saying "Your Voice is Your Vote" flooded two particularly low-voting precincts on Sunday, Nov. 1 to encourage voters to turnout on Election Day.