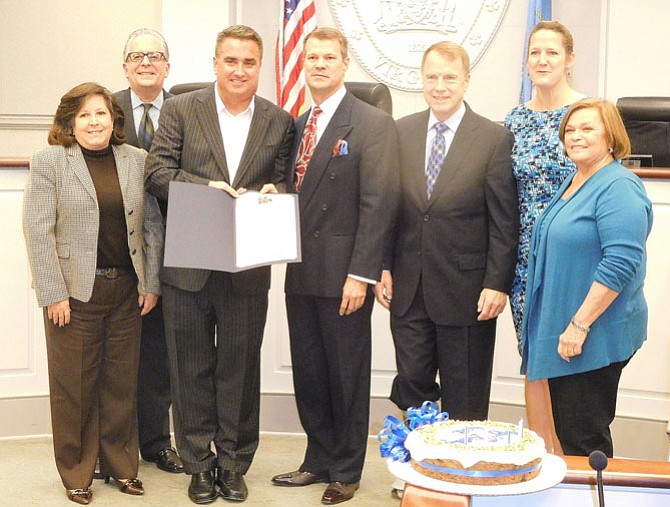 With the proclamation and birthday cake are (from left) Ellie Schmidt, Michael DeMarco, Scott Silverthorne, Jeff Greenfield, David Meyer, Nancy Loftus and Janice Miller.
Stories this photo appears in:

'This is Curable, so I'm staying positive'
City of Fairfax Mayor Scott Silverthorne is no stranger to challenges. After all, he served 18 consecutive years on the City Council and is currently in his second, two-year term as mayor – including all the hard work and long hours that job entails.