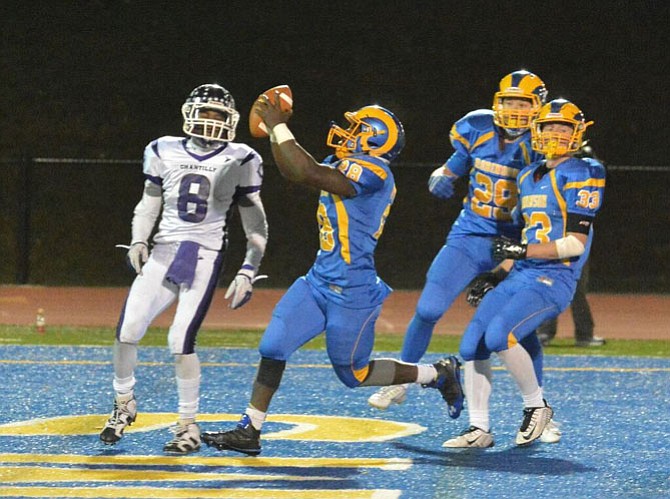 Robinson running back Sean Foncha rushed for 157 yards and three touchdowns during the Rams' 31-24 victory over Chantilly in the 6A North region quarterfinals on Nov. 20.
Stories this photo appears in:

Rams RB Foncha rushes for 157 yards, 3 TDs in win over Chantilly.
The Robinson football team will travel to face South County at 1:30 p.m. on Saturday in the 6A North region semifinals.