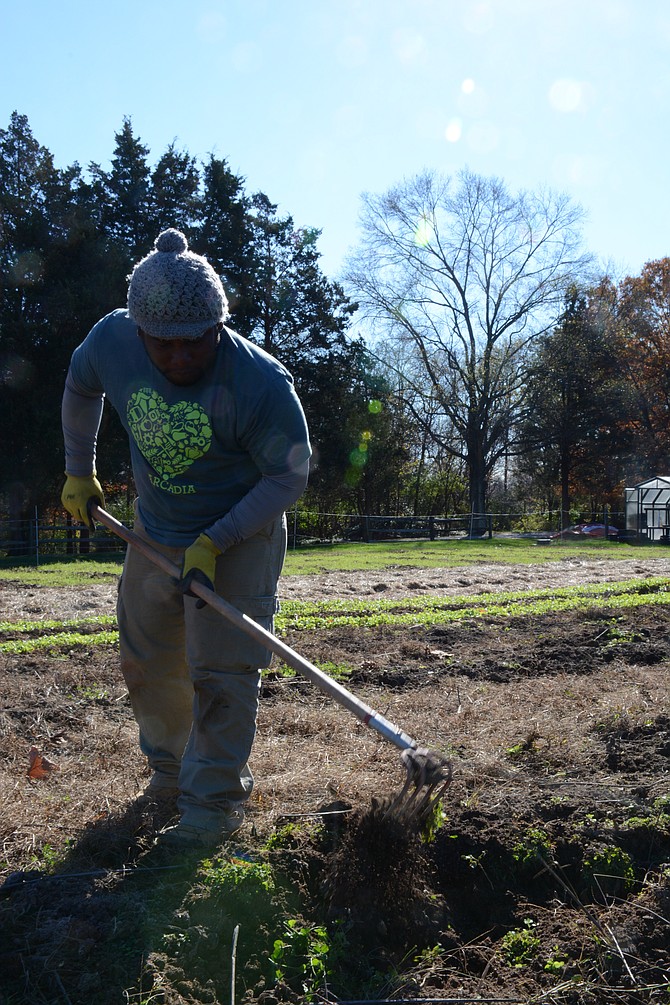 Laron Murrell turns over soil for winter at Arcadia Farm after pulling stalks of okra.
Stories this photo appears in:

Beads of sweat on Laron Murrell's forehead glisten under his grey wool beanie as he digs his hoe into the live earth. On one side, the Woodlawn Plantation mansion stands, a relic from 1800. The plantation overlooks Fort Belvoir, situated across Route 1 bustling on a gleaming Monday morning in November.