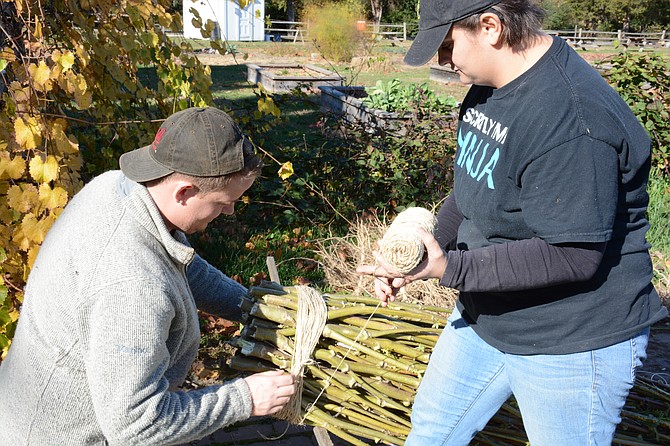 Tysons Corner Ritz Carlton employees Tyler Donahue of Arlington (left) and Emily Gauthier of Maryland (right) volunteer at Arcadia Farm once a month. The pair are are bundling stalks of okra which will be used to build an arbor elsewhere on the farm.
Stories this photo appears in:

Beads of sweat on Laron Murrell's forehead glisten under his grey wool beanie as he digs his hoe into the live earth. On one side, the Woodlawn Plantation mansion stands, a relic from 1800. The plantation overlooks Fort Belvoir, situated across Route 1 bustling on a gleaming Monday morning in November.