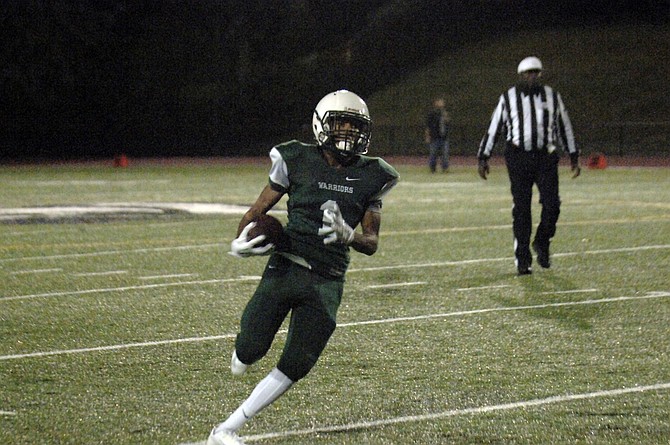 Wakefield sophomore James Clark carried the ball at the varsity level for the first time on Thursday and finished with 73 yards and two touchdowns against Mount Vernon.
Stories this photo appears in:

Warriors rush for 360 yards during 45-0 victory over Majors.
The Wakefield football team beat Mount Vernon 45-0 Thursday.