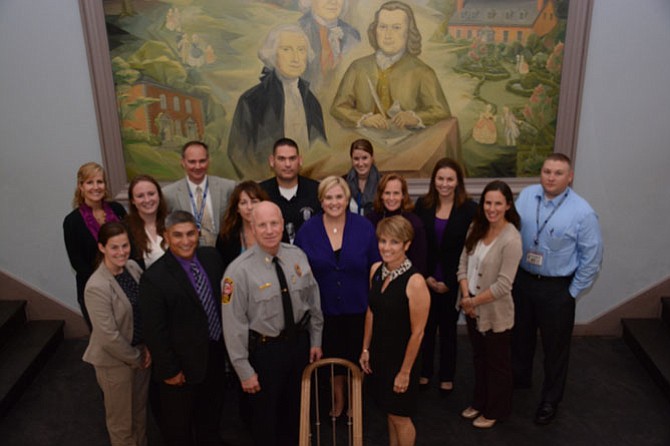 Members of the Fairfax County Police Department, Department of Family Services, Office for Women and Domestic Violence Services, and domestic violence detectives gathered at the Historic Fairfax Courthouse to mark the launch of a new Lethality Assessment Program for victims of domestic violence.
Stories this photo appears in:

New domestic violence victims screening tool launches in Fairfax County.
Fairfax County is taking a step forward to reduce the deaths among victims of domestic violence. According to the police department, county domestic violence hotlines receive over 240 calls each month.