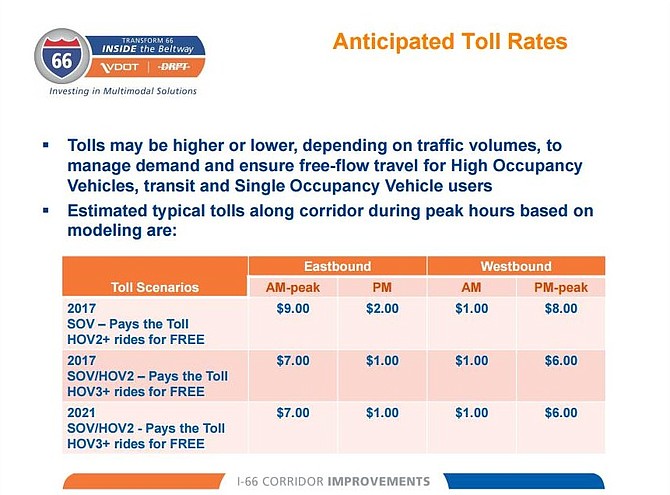 Estimated costs for toll lanes on I-66.
Stories this photo appears in:

New Tolls presented as the first step to reducing heavy traffic on I-66, some voice doubts.
On Oct. 5, VDOT held one of several ongoing meetings discussing a new Multimodal Project to reduce traffic on Route I-66, the only interstate in the country limited to HOV usage during rush hour.