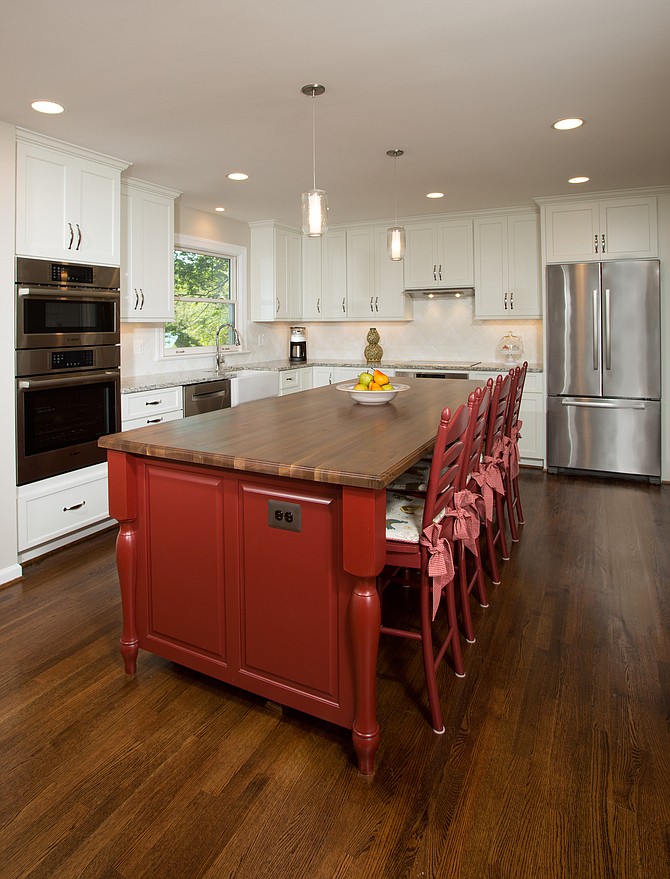 The original vinyl flooring was replaced with hardwood; re-routing ceiling level HVAC vents created the headroom needed for taller, more capacious cabinets. The island doubles as food preparation support and a counter for in-kitchen dining.

Stories this photo appears in:
12th annual event scheduled for this weekend.
A renovated, circa-1970s Georgian Colonial will be featured in the 12th annual Great Falls Studios tour Oct. 16-18.