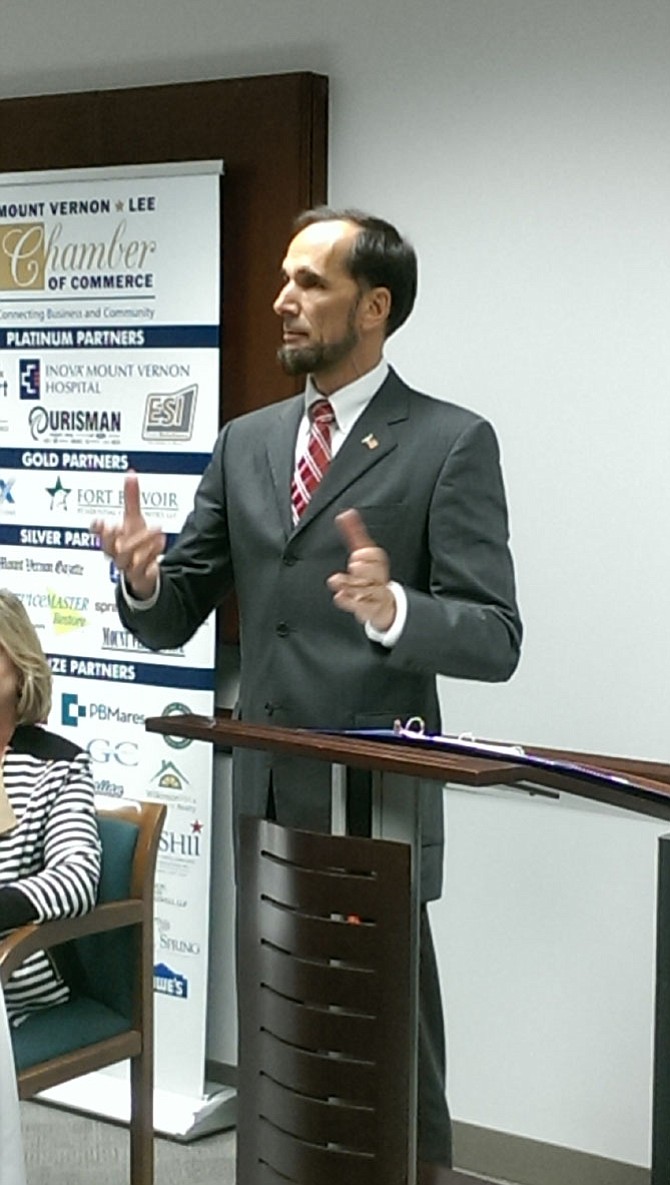 Dan Storck is the Democratic candidate for Mount Vernon District supervisor.
Stories this photo appears in:
Christine Morin of Lorton remembers when South County Secondary School opened in 2005. She found out Fairfax County said they had no plans to build a South County middle school, as the system had previously promised, which was a reason Morin and her family moved to Laurel Hill from Burke.