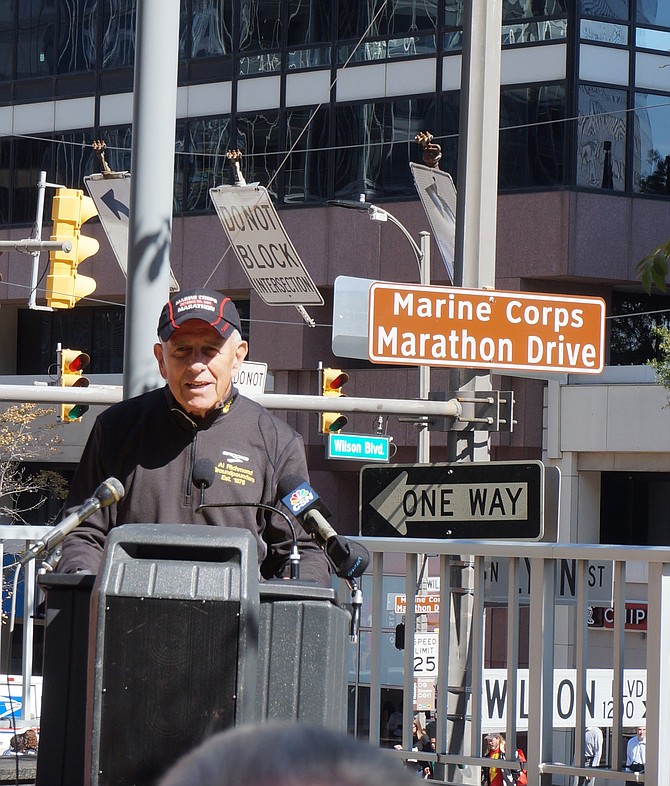 Arlington resident Al Richmond talks about running in the first Marine Corps Marathon at the unveiling of Marine Corps Marathon Drive Oct. 7 in Rosslyn. Richmond, 76, has completed every MCM since its inception and will participate in the 40th anniversary race on Oct. 25.

Stories this photo appears in:

Local "groundpounder" readies for 40th MCM.
It is known as "The People's Marathon" and 40 years ago, Arlington resident Al Richmond was one of 2,655 people lining up to participate in the first Marine Corps Marathon.