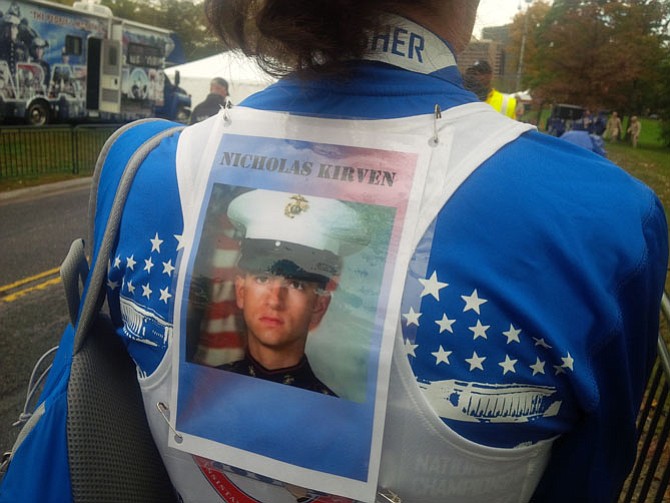 T.A.P.S team runner Beth Belle ran the 10K in memory of her son, Lance Corporal Nicholas Kirven. Kirven, 21, was killed in the line of duty on May 8, 2005, in Alishang, Afghanistan.

Stories this photo appears in:

The Few. The Proud.
It was a cold and stormy night in 2013 when Stan and Melinda Crais were told that their son Jonathan would not survive the hours following a car crash that nearly took his life.