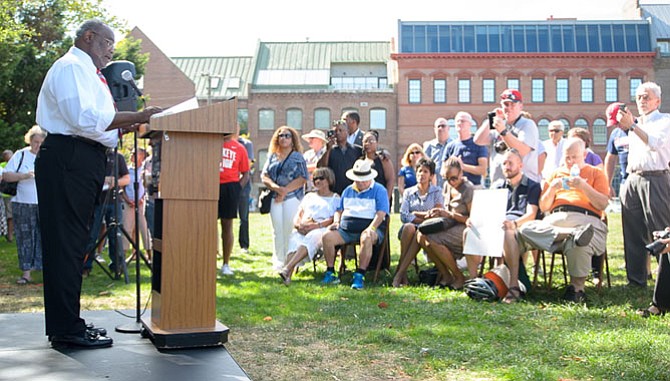 Mayor William Euille addresses the crowd at Waterfront Park on Sunday, Sept. 7.

Stories this photo appears in:

Euille officially announces write-in campaign.
When Mayor William Euille officially announced his pursuit of a write-in campaign for reelection at a Sept. 7 rally, he referred to the Dylan Thomas poem about a man who believes his work is unfulfilled.