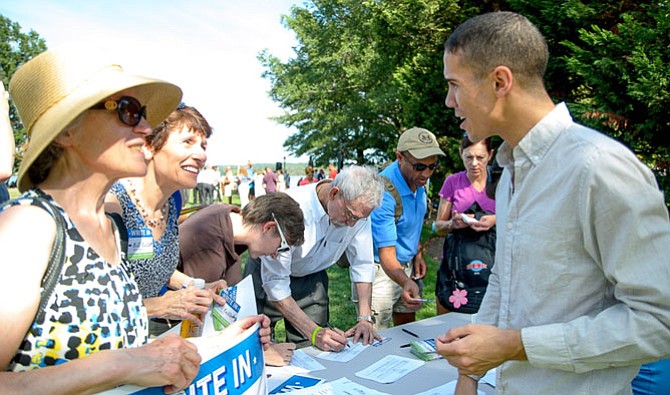 Zach Hall, member of the campaign staff, discusses endorsing Mayor William Euille with local residents Mary Faber of Southport (with hat) and her friend Amber Gordon of Del Ray.

Stories this photo appears in:

Euille officially announces write-in campaign.
When Mayor William Euille officially announced his pursuit of a write-in campaign for reelection at a Sept. 7 rally, he referred to the Dylan Thomas poem about a man who believes his work is unfulfilled.