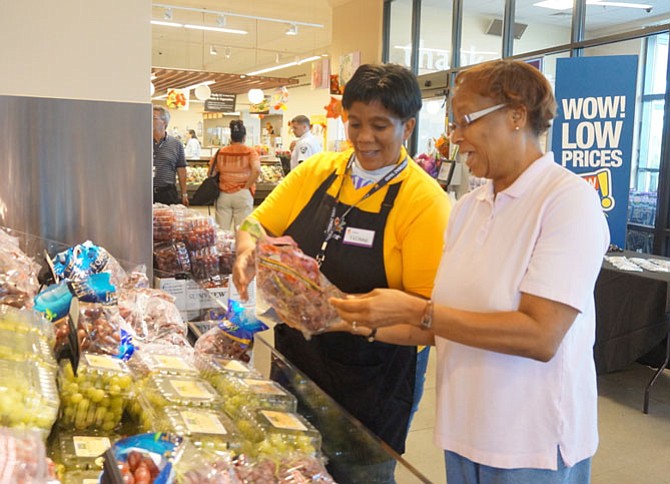 Giant associate Yvonne Haggins, left, helps Jessie LeCount-White select grapes from the fresh produce section of the new Giant grocery store in Potomac Yard. The 57,716-square foot store opened Sept. 4 and replaces the Monroe Avenue store in Del Ray.

Stories this photo appears in:
New store replaces Monroe Avenue location, which is now closed.
The location is new but be prepared to see many familiar faces at the Potomac Yard Giant grocery store, which opened for business Sept. 4.